The Beauties 

Click on photos for full sized images!

Welcome to Pollination Station!

"Environmental education focusing on Monarch Butterflies, Pollinators, Wildlife and their unique roles in our ecosystem"

"Just when the caterpillar thought her life was over....

she became a butterfly!"

WHO * WHAT * WHY

During our active duty days as a military family, our goal was to be a part of each community in which we lived.  Although those communities changed, one thing was constant: we were always drawn to nature and environmental activities. Time constraints and  new assignments hindered involvement at the levels we really desired, however. Not until our final move were we really able to take on some new challenges.

For over 12 years, we were actively involved in wildlife rehabilitation and education at a local wildlife hospital and nature center, both as volunteers and employees.  Working mostly with birds of prey and the occasional reptile or mammal, we were often found in festival type settings teaching about the environment and the impact humans have on wildlife.  It wasn't long before we, as back yard beekeepers, incorporated honeybees into our displays with Monarch Butterflies and native pollinators soon following.

Military retirement behind us, we then struck out on our own as 
POLLINATION STATION
. You can still 
find us
at festival style events as well as at indoor venues
presenting our well received interactive PowerPoint lectures.
We continue to foster wildlife orphans through the refuge during the summer months while also focusing on the importance of environmental preservation. 

Enjoy your visit to our site and a sincere thank you to those who help with our programs, 
sponsor wildlife ambassadors 
and help support our mission.

I'm going to be a butterfly!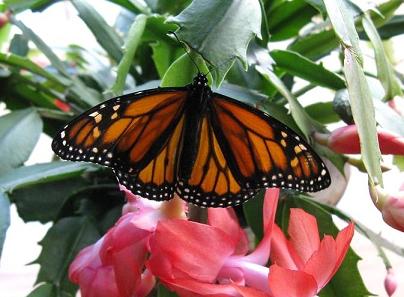 Pollination Station is is a registered non-profit organization in the 

State of Maine.  

We do not receive funding from any Local, State or Federal governments and rely on your donations to support conservation efforts  and bring environmental education programs into our community.